JLA Presents Ed Turner and Number 9
On August 10th and 11th the Junior League of Augusta (JLA) presented Ed Turner and Number 9 Rock and Soul Revue at the beautiful 100 year old Imperial Theatre in downtown Augusta. This year's concert was featured as a Westobou10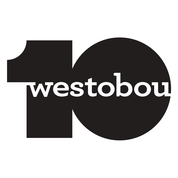 pick for the month of August and highlighted classic rock favorites from Moody Blues, Gregg Allman, Chicago, Steely Dan and many more.
The band line-up included local musicians from across the CSRA including Ed Turner, Ryan Abel, Duane Wilson, Zach Swenson, Steve Swenson, Michael Vincent Baideme, Lance Jones, Rob Foster, Fabio Mann, Steve Pruitt, Rachel Misner, Laura Tomlin, Angela Shaw, Chris Connolly, Bethany Davis, Keith Peterson, Carl Purdy, Roger Davis, Ronnie Hill, David Brown, Wayne Hoey, Justin Resley, and Jennifer Aikey.
"The League was honored to partner with Ed Turner for a fifth consecutive year in presenting this amazing concert event to raise awareness and proceeds benefiting the community programs of the Junior League and Child Enrichment, Inc.," said Dagni Frederick, President of the Junior League.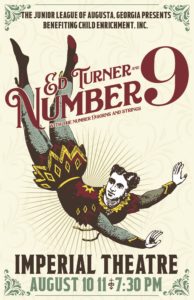 JLA has a long history of delivering many wonderful programs. They have led key initiatives to improve the lives of women and children in the Augusta community and trained thousands of volunteers to be effective leaders beyond their service. Celebrating its 90th Anniversary this year, they plan to continue making a measurable impact not only on the Augusta community, but the volunteers who make up their organization by focusing their efforts on generational poverty. The League is also devoted to making sure they continue to deliver highly innovative and impactful solutions and programming to the CSRA by supporting various charities and educational initiatives through their community grant funding. Additionally, JLA is dedicated to building a diverse network of women who reflect the local community and providing them with the resources to be civic leaders and catalysts for lasting change.
This year Child Enrichment, Inc. is also celebrating a milestone anniversary. For the past 40 years, they have helped over 22,500 children in Richmond, Columbia and Burke counties by providing intervention and advocacy efforts for abandoned, abused and neglected children so they may overcome their trauma and rebuild their lives. Their programs include the Child Advocacy Center dealing directly with children who have been sexually abused and CASA, which provides court appointed advocates for children.
"The success of this wonderful event would not have been possible without the support of our patrons, donors and the long hours dedicated by the composers, performers, concert committee members and volunteers. We thank everyone who was involved in delivering two wonder nights of music," said Frederick. 
Concert Sponsors included Augusta Vascular Center, Brandon K. Dial Attorney, French Market Grille West, Gate 5 Self Storage, Hawk Law Group, Jordan Trotter Commercial Real Estate, Nicholson Revell LLP, and University Health Care System.
Ed Turner and Number 9 are available for a very limited number of corporate functions, parties and other social occasions. For more information on or to contact Ed Turner and Number 9, visit the Ed Turner Rock and Number 9 Soul Revue Facebook page.