BOARD OF DIRECTORS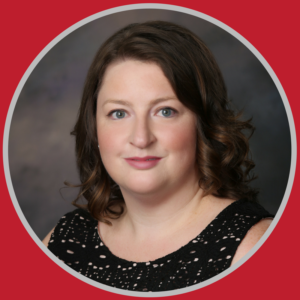 Allyn Dyer serves as our President for the 2017-2018 League year. A long-standing Augusta resident, Allyn joined the Junior League more than six years ago with the desire to meet new friends and give back to the community. She started her League career with Kids in the Kitchen, which finished its second year on a strong note and helped to build momentum to host two events the following year. Allyn then received the opportunity to work as Membership Vice President and impact our membership experiences. Allyn's most recent placement was on the Tea-Time Committee.Before the Junior League, Allyn worked in retail, where she developed people skills and learned to work with a individuals from diverse backgrounds. During college, she worked in education as a tutor and teacher. Allyn has been married since 2008 to Stephen Dyer and they have a four-year-old and newborn son.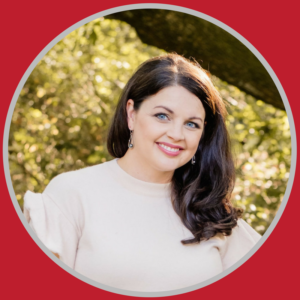 Dagni Frederick serves as the President-Elect of the Junior League of Augusta. After moving from Arkansas, she joined the League in 2011 and has served in a variety of roles, including Executive Vice President and as Chair of the League's longest standing fundraiser, Attic Sale, where she implemented the free Community Health Fair for patrons. Dagni holds a BS in Respiratory Therapy. Professionally, she has experience in respiratory therapy and interventional bronchoscopy procedures. Dagni is a past Board Chairman and currently serves as a Board of Trustee at the Gertrude Herbert Institute of Art. Additionally, Dagni and her husband, John, served as the CSRA American Heart Association Heart Ball Chairs in 2014. Dagni's favorite part about the League is seeing the positive community impact, as well as seeing women become better leaders within their communities through the training and volunteer experiences. Dagni and her husband, John, have two beautiful children.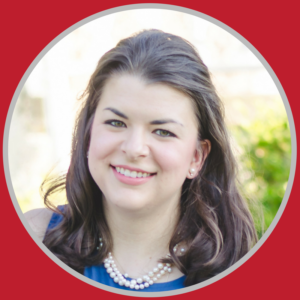 Amy Hagler became familiar with The Junior League of Augusta as a young child, watching her mother hold a variety of positions, including Attic Sale Chair, Festival of Trees Treasurer, President Elect and then President. After graduating from Wake Forest University with a Masters in Communication, Amy started her provisional year in the Junior League of Winston-Salem but quickly moved home to complete her first year as a member of The Junior League of Augusta. Since then, Amy has held several Attic Sale Committee positions, including Chair, and was most recently Membership Vice President before stepping into the role of Executive Vice President for the 2017-2018 year. She has assisted in several other community fundraising projects, including The Southeastern Firefighters' Burn Foundation Phone-A-Thon and the Boys and Girls Club of the CSRA Burger Battle. Amy and her husband, Gould, have one young son and two dogs.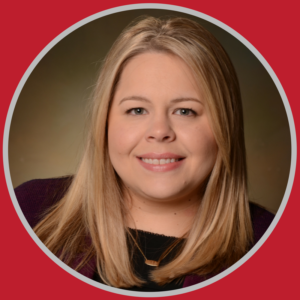 Mary Deer serves as the Director-at-Large of the Junior League of Augusta. She was previously Secretary with the League.  She has been a member of the Junior League since 2010 and has spent her League time serving on the Holiday Market Committee where she was chair of the fundraiser in 2014.  Mary holds a BBA in Finance from Augusta State University and is a 2013 graduate of Leadership Augusta.  She currently works as a Mortgage Loan Officer for SRP Federal Credit Union.  Her favorite aspect of the League is the opportunity to have a positive impact within the community, and the opportunity afforded to members to become informed and trained volunteers.  She is mom to two rescue pups, Louie and Buddy. In her free time, Mary enjoys traveling, spending time with her family and friends, volunteering and shoe shopping.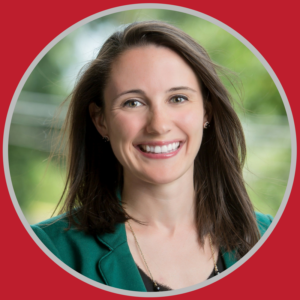 Genevieve Balogh serves as the Nominating Chair and as PR Vice Chair for the 2017-2018 League year. She grew up in the Augusta, GA area and has a passion for making a difference in the community in which she was raised. She works as an Interior Designer for a builder in Aiken, SC where she is also a member of the Aiken Young Professionals Steering Committee. Genevieve has been actively serving in the Junior League for 7 years and is excited for ever evolving opportunities to learn and serve.
Julie Kneuker sits on the Board as Past President of the Junior League of Augusta.  She has been an active member since 2003. In addition to serving as the 2016-17 President, Julie has served in a variety of leadership roles and committees including Placement Chair, Nominating Chair, Finance Vice President, Holiday Market Chair (inaugural year), Attic Sale Chair, Website Coordinator and Yearbook Chair. She is a graduate of Florida State University majoring in Family and Child Sciences; spending the majority of her professional career teaching and developing young minds. However, she acknowledges the Junior League for helping develop her full potential. "Through my experience with this organization, I have been encouraged to branch out of my comfort zone and as a result learned and gained so much. This includes a complete career change by now working full time in the nonprofit world." Julie feels very optimistic for strong future for the JLA.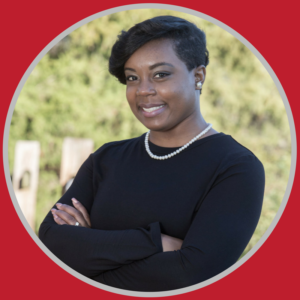 Katrina Belser serves as the Junior League of Augusta's 2017-2018 Board Secretary. She is a native of Chicago, Illinois. She has been active in Junior Leagues in Atlanta and now Augusta since 2013. She has a B.A. in English from Spelman College (Atlanta, Georgia), Master of Divinity from Emory University (Atlanta, Georgia) and Master of Arts in Children and Family Ministries from Bethel University (St. Paul, Minnesota). She is a proud educator in the Richmond County School system. She resides in Augusta with her husband Tristram L. Belser.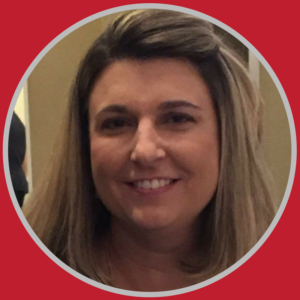 Wendy Brown serves as the Strategic Planning Director for the Junior League of Augusta. Wendy is an Augusta native. She is in her fourth active year with our League. Wendy was the DIAD Chair for two years and Community VP for one year. Wendy is a 2004 Graduate of Georgia Institute of Technology with a degree in Industrial and Systems Engineering. Wendy has been married for 13 years to her husband Ryan. They have two sons: Henry, age eight, and Harrison, age four. Wendy enjoys traveling spending time with family.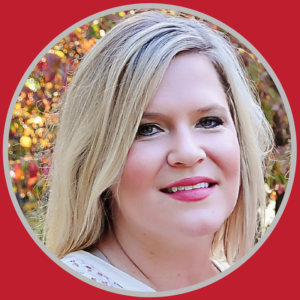 Rachel Neely serves the Junior League of Augusta as Treasurer. She joined the Junior League in 2013 and has served on the golf committee and as the fundraising treasurer before moving up to Treasurer in the prior year. Rachel graduated Augusta State University in 2011 with a BBA in Accounting and completed her Masters in Accountancy at Georgia Southern University in 2012. She has worked with Cherry Bekaert, LLP, a local accounting firm, since returning home in 2012 and serves the firm as an Audit Manager since 2016. Rachel and her fiancé, Kenn Barnett, have a little girl named Neely, who will be one in December, and two dogs.
Sustaining Director: TBD
MANAGEMENT TEAM
The Management Team is led by Executive Vice President Amy Hagler.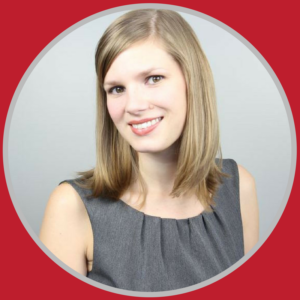 Katie Schira joined the Junior League of Augusta in the fall of 2012 and served on the Communications Council. In 2014, she moved to Boston to earn her Master's Degree in public relations from Boston University and continued her League career as an Arts Program volunteer. She transferred back to the Augusta League in 2016 and currently serves as Communications Vice President. Professionally, she works remotely with LEWIS Global Communications' Boston team to manage and execute communications campaigns for multi-national technology companies. Katie married her husband Nick in the summer of 2017. Together, they enjoy traveling and hiking, and this Fall completed a half-marathon together.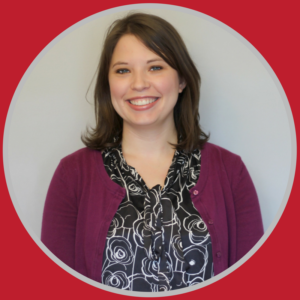 Dana Phillips joined the Junior League of Augusta in 2012. She served as an Impact Member for Kids in the Kitchen for the 2013 – 2014 year, and as the Chair from 2014 – 2017. Dana currently sits as the Community Vice President and Community and Research Appraisal Chair. She played a role in connecting Icebox Urban Farm with the Junior League, and a new mentorship program is about to launch as a result of the connection. Dana is the VP of Sales at Keen Signs and Graphics, serves on the Board for Icebox Urban Farm, The Greater Augusta Arts Council and Whatley Place Home Owners Association, and sits on the Leadership Augusta Planning Committee.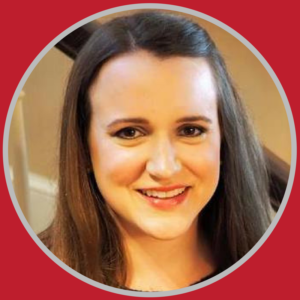 Laurie Vera was born and raised in Augusta and enjoys serving her home community through the Junior League. She serves as the Finance Vice President and this is Laurie's fifth active year in the League. Her previous placements include Holiday Market merchant coordinator, Holiday Market vice chair, and Holiday Market chair. In 2016, as Holiday Market Chair, Laurie progressed the fundraiser to more than seventy merchants and the biggest profit in the history of the event. In 2016, she was the JLA Leadership Award recipient. Laurie lives in Augusta with husband Phillip and Boykin Spaniel, Grace. She and and her recently welcomed their first baby into the world. She works as a pediatric occupational therapist.
Taylor Carter is originally from Aiken and moved to Augusta after graduating college. She has a BS in Elementary Education from Auburn University and an M.Ed. in Curriculum and Instruction from Georgia Southern University. She currently teaches first grade at Baker Place Elementary for Columbia County School District. She has been a member of JLA since 2011, and has served as an Attic Sale Impact Member, Facilities Coordinator, Preview Party Coordinator, and Bulk Pick Up Coordinator. She has also  served on the Membership Council as New Member Vice Chair and New Member Chair, and is currently the Membership Vice President.