Unstoppable! Georgia Leagues United
On July 14, 2018 eight members of the Junior League of Augusta (JLA) joined more than 125 women from across Georgia to attend the fourth annual Georgia Leagues United (GLU) training. The workshop was organized by the Georgia League Presidents and held at the Atlanta Speech School. Participating Junior Leagues included: Athens, Atlanta,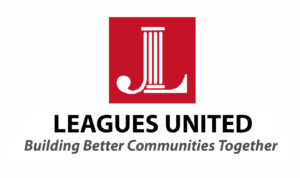 Augusta, Cobb-Marietta, Columbus, Dekalb County, Douglas County, Gainesville-Hall County, Gwinnett-North Fulton, Macon and Savannah.
Participants heard from guest speakers Vicki Clark and Terri Broussard Williams. Vicki Clark is a nonprofit consultant and trainer with over 25 years of experience. She discussed how woman have impacted social reform, 11 strategies to assist in developing the potential of women, and the importance of women advocating for one another. Terri Broussard Williams, At-Large Director for The Association of Junior League International (AJLI), delivered a presentation on creating a seat at the table and making ones goals a reality.
Other training sessions included:
Member Dialogue Round Table Discussion: Dialogue topics-A Seat at the Table, Community Impact, and Diversity and Inclusion.
3 Slides in 3 Minutes, Best Practices: Three Leagues shared what their organization was doing with membership, community service projects and fundraising.
SPAC, Advocating as a Collective Voice
"It was an honor to work with the Georgia League President's to prepare this training for our members across the state. I hope each attendee left with the inspiration to use their voice for positive change and a seat at the table. We are UNSTOPPABLE when we collectively work together for the betterment of our society", said Dagni Frederick, President, Junior League of Augusta.
The fifth annual Georgia Leagues United will be held in Douglas County. The Junior League of Augusta will host in 2020.