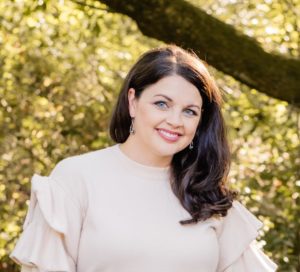 Welcome to The Junior League of Augusta 2018-19 year!
This is a very exciting year for the Junior League of Augusta. We are celebrating our 90th Anniversary of Building a Better Community. As I look back through our history, I am reminded of the impact our League has had on the community and the amazing women who make up this wonderful organization, and I am excited for the future. We have a strong history of delivering many wonderful programs, led key initiatives to improve the lives of women and children in the Augusta community and have trained our volunteers to be effective leaders beyond the League.
Throughout the year we will continue to make a measureable impact not only in our community, but our organization so that when we are finished we have made an impression on the League's rich history of service. There are many issues facing our community, including generational poverty. The Junior League of Augusta is devoted to making sure we continue to deliver highly innovative and impactful solutions and programming to the CSRA. We are also dedicated to building a diverse network of women who reflect our community and providing them with the resources to be effective civic leaders and catalyst for lasting change. As an organization, we are ever evolving and implementing change to better ourselves. This year, we will incorporate a new membership model where our members will be able to craft their membership experience and define their commitment to the League in ways that are flexible and meaningful to them. We are an organization that represents today's woman and the future while executing our Mission.
I am honored to be a part of a legacy of women who are unstoppable. On behalf of the 2018-19 leadership team, we look forward to continuing our work in the Augusta community and encourage you to learn more about the JLA by exploring our website. Thank you for your interest and commitment to our Mission.
Sincerely,
Dagni B. Frederick
President 2018-19
The Junior League of Augusta, Georgia
president@jlaugusta.org