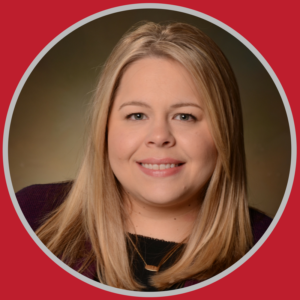 Welcome to The Junior League of Augusta 2019-2020 year!
This is a very exciting year for the Junior League of Augusta. As I look back through our history, I am reminded of the impact our League has had on the community and I am excited for the future. In planning for this league year, the Board of Directors and Management Team wanted to make a concerted effort to focus on the members of this incredible organization as well as our impact in the community. To help us focus on both, we elected to follow AJLI's Small League Fast Track Renewal Program.
The Small League Fast Track Renewal Program was designed by AJLI to help smaller leagues restore purposeful volunteering to understand and address community needs while enhancing member engagement and satisfaction.
Leadership introduced Servicing Learning Days this year. Service Learning Days will happen several times throughout the year and are designed to provide a more impactful experience to members by educating on the organization, working together as a team and follow up discussion to gauge member expectations of the volunteer opportunity and impact.
We have a strong history of delivering many wonderful programs and are very excited about the Junior League of Augusta's newest program, Foundations. Foundations is our new partnership with Richmond County Board of Education and Textron Specialized Vehicles (EZ-Go) through the RPM Program (Reaching Potential Through Manufacturing). The RPM Program is designed to help students gain extra motivation to finish twelve years of school and enjoy better lives through classroom instruction, on-the-job training, mentoring and employment opportunities. The Junior League of Augusta will provide classes on various subject matters focusing on life and work skills. We also intend to add a little fun to the school year with social events. Many hours have been put into creating this partnership and to see it come to fruition is very exciting!
There are many issues facing our community, including generational poverty. The Junior League of Augusta is devoted to making sure we continue to deliver highly innovative and impactful programs to the CSRA. We are also dedicated to building a diverse network of women who reflect our community and providing them with the resources to be effective civic leaders and a catalyst for lasting change.
On behalf of the 2019-2020 leadership team, we look forward to continuing our work in the Augusta community and encourage you to learn more about the Junior League of Augusta by exploring our website. Thank you for your interest and commitment to our Mission.
Sincerely,
Mary Deer
President 2019-2020
The Junior League of Augusta, Georgia
president@JLAugusta.org